From the desk of Vance Howard: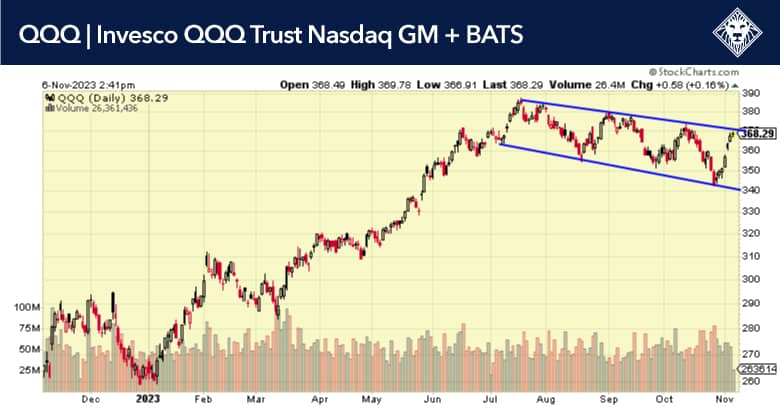 Chart: QQQ 1-year daily
The HCM-BuyLine® has firmed up substantially after last week when Fed Chair Powell made some dovish comments which sent the market into rally mode. The market has gone from oversold to overbought in a week and a half. QQQ, the ETF which is tech heavy, is now pushing up against resistance, and a pullback could happen in the next few days. If the market can hold, and the QQQs can break above the $371-$372 area with some conviction, this would be a positive move for the bulls to be back in control.
The breadth of the market has been much better than it was in recent months. Small-caps made a strong move higher after being negative for the year, which is an indication that the market is trying to spread out. This year has been all about the magnificent 7 stocks.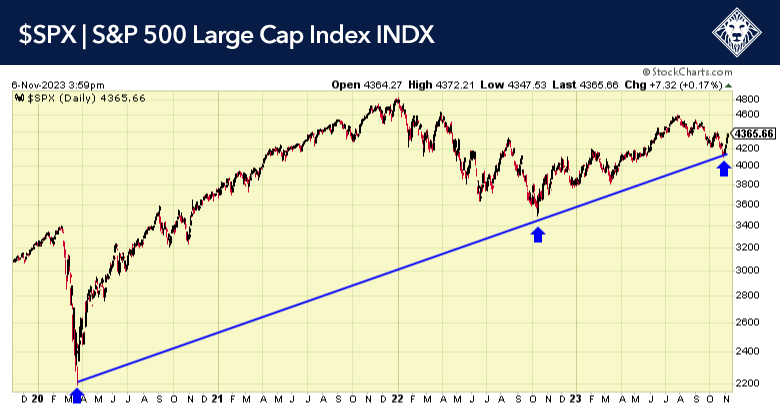 This communication is issued by Howard Capital Management, Inc. It is for informational purposes and is not an official confirmation of terms. It is not guaranteed as to accuracy, nor is it a complete statement of the financial products or markets referred to. Opinions expressed are subject to change without notice. Howard Capital Management, Inc. may maintain long or short positions in the financial instruments referred to and may transact in them as principal or agent. Unless stated specifically otherwise, this is not a recommendation, offer or solicitation to buy or sell and any prices or quotations contained herein are indicative only. To the extent permitted by law, Howard Capital Management, Inc. does not accept any liability arising from the use of this communication. Howard Capital Management is an SEC-registered investment advisor which only does business where it is properly registered or is otherwise exempt from registration. SEC registration does not constitute an endorsement of the firm by the Commission nor does it indicate that the advisor has attained a particular level of skill or ability. Past performance is no guarantee of future results.HCM-022223-WW05 (02/2023)